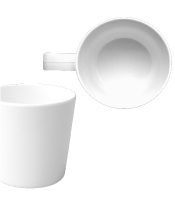 History

Malaplast Co.,Ltd was established in Thailand in 1957. The company's founder was Dr.Mala Sittachitt, a medical doctor who was a keen entrepreneur. The original company was named Mala Plastic and produced melamine tableware for the local & export market. Mala Plastics continued to build it's melamine business over the next decade by focusing on producing high quality products while innovating automation process in that field. In 1971, Dr. Mala Sittachitt passed away and the organization was then led by his son, Mr. Manu Sittachitt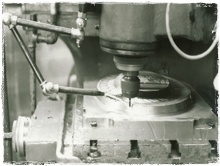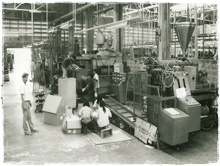 In 1971, Manu added a new dimension to the business i.e. blow molding and injection molding in order to respond to the growing Thai market for plastic products.


In 1980, we purchased 16,000 sq meters of land in Buddharaksa Road and moved from our original location to where we currently are sited now. The following year in 1981, Mala Plastic made a joint venture with Rosti A/S Denmark in order expand our business and the company name was changed to Mala Chemical Industries Co., Ltd.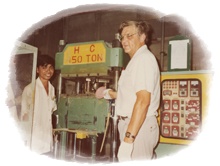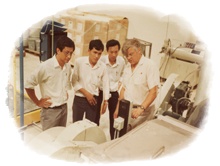 Mala Chemical Industries Co Ltd was the 1st company in Thailand to produce 20 liter containers for oil & gas industry which was at that time growing rapidly. In 1987, we started working on complicated multi cavity molds which were built in Mala Chemical Industries. Among the key products which we did was moulding Flip Top Cap for Lever Brothers. During the next 8 years Mala was on an expansion trial . We acquired more land in Buddharaksa road adjoining our factory and built a total of 5 factories and 1 Tool shop. During that period we expanded our factory to 75,000 sq meter and had a built up of 46,000 sq meter.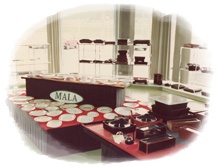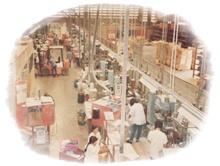 In 2002, the Sittachitt family & AETAS bought back all the share from Rosti A/S and changed it's name to Malaplast Co.,Ltd, thus ending the 20 years business relationship with Rosti.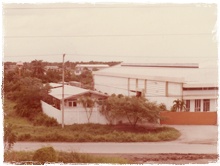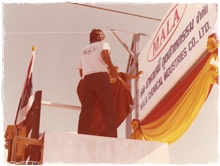 Over the last few years, Malaplast has been expanding it's process. Among the most significant improvements in the organization has been:

• expansion and automation of its 2nd process (i.e. spray painting, pad printing,…etc)

• Automation projects for injection molding & blow molding

• Expansion into Injection Stretch Blow Molding

• Entering into Thermoset Injection Process

• Water Transfer Printing

• Expansion of its Tool Making Facility

• Setting an independent Mold Maintenance Center


Currently, Malaplast Co.,Ltd. employs approximately 1,500 employees. The organization believes in team work to achieve success. Many formal and informal programs are carried out to regularly to enhance the performance of the team in order to achieve an excellent performance for themselves and the organization.

Our Future

After many years in business, we now have 4 main business units divided by plastics processes namely:
1. Injection Molding (Technical & Packaging Parts)
2. Blow Molding Packaging
3. Thermoset (Melamine & Thermoset molding)
4. Mold Making

Our customer come from variety of industries such as:
• Consumer Electronics
o Telecommunication,
o Car audio systems
o Printers
o Fax
• Home Appliances
o Sanitary wares
o Kitchen Ware

• Industrial Parts,
o Electrical Circuit Breakers
o Disk Covers
o Water Meters
o Gear

• Transportation
o Automotive parts

• Consumer packaging
o Bottles
o Caps & Closure
o Containers

• Medical
o Disposable Tubes
o Eye-drop bottles and cap


Our customers are a varied as our markets, we have both Eastern and Western customer as well as local companies. Our customer list includes companies like NEC, Canon, Sharp, S.C. Johnson & Sons, Kimpai Lamitube, Silom Medical, Unilever, Colgate, SEC, Grohe. SSF, Thai Asahi Alloy. Bio Manufacturing, Schneider Electric,


We have set up the organization in order to meet the ever growing demand and quality standard to compete in the world market. With the impact of globalization in the plastic industry becoming more and more apparent, we now need to focus our energy in the following areas:

• One Stop Service from design to manufacturing
o With the demand for shorter lead-time and to help achieve the best cost, Malaplast is now very involved to working with customer from product conception, if the customer requires such service. This includes product design, mold design and process rationalization. This entire process is done with the customer as well as their mold maker if the tools are not manufactured in Malapalst.

• Dedicated Team for Customer
o In order to be able to assist customer more effectively and to have a much deeper understanding of their requirements we have built Malaplast around the concept of teamwork. Each major customer has a dedicated team of engineers, QC, Planners, Mold & Trail personnel. The team is fully responsible for it's own function. This helps reduce the response time and allows is to tailor suit our set-up to suit the customer. Among the major benefits are as follows:
- Decision making
- Quotation
- Quality Improvement such as VA , VE , and the like
- Effective Delivery

• Integrated ERP System
o We have and will continue to pour in money into IT. In Malaplast we have been using an ERP system from Navision a subsidiary of Microsoft. The ERP software helps us ensure
- Ease work with customer through electronic means such as Ordering, Purchase order and downloading customers forecasts. All this data is then translated to our capacity planning and raw material requirements
- Ease control in our internal process which will allow our planners to be able to know the entire production status throughout its process

• Q,C,D,S Activities
o In order to reach an international level, Malaplast focuses on the basic of Quality ,Cost, Delivery and Service. These 4 keys is the basis on which our dedicated teams measure themselves against. Every 3 months our teams meet customer formally to discuss with them the performance of the last quarter. This allows us to review and improve form past mistakes as well as prepare ourselves in dealing with future requirements of the customer.